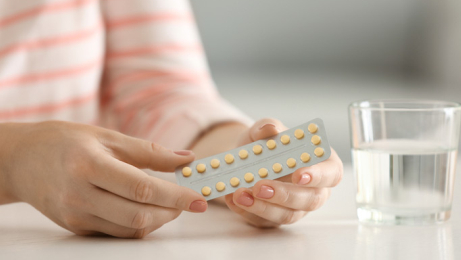 There's no single test available for doctors to diagnose a hormonal imbalance. Begin by making an appointment with your doctor for a physical exam. Be prepared to describe your symptoms and the timeline along which they've occurred. Bring a list of all medications, vitamins, and supplements you're currently taking.
Your doctor may ask you questions such as:
How often are you experiencing symptoms?
Does anything help relieve your symptoms?
Have you lost or gained weight recently?
Are you more stressed than usual?
When was your last period?
Are you planning to get pregnant?
Do you have trouble getting or maintaining an erection?
Do you have vaginal dryness or pain during sex?
Depending on your symptoms, your doctor may suggest one or more diagnostic tests. You can also ask your doctor to perform these tests.
Blood test
Your doctor will send a sample of your blood to a lab for testing. Most hormones can be detected in the blood. A doctor can use a blood test to check your thyroid, estrogen, testosterone, and cortisol levels.
Pelvic exam
If you're female,your doctor may perform a pap smear to feel for any unusual lumps, cysts, or tumors.
If you're male, your doctor may check your scrotum for any lumps or abnormalities.
Ultrasound
An ultrasound machine uses sound waves to look inside your body. Doctors may use an ultrasound to get images of the uterus, ovaries, testicles, thyroid, or pituitary gland.
Additional tests
Sometimes more advanced tests are required. These can include:
biopsy
MRI
X-ray
thyroid scan
sperm count
Can you test your hormone levels at home?
If you're experiencing symptoms of menopause, you may be tempted to try a home testing kit. Home testing kits measure follicle-stimulating hormone (FSH) in your urine. FSH levels increase when you enter menopause, but levels also rise and fall during a normal menstrual cycle. A home testing kit can give you an indication of whether menopause has started, but it can't tell you conclusively.
Treatment options for a hormonal imbalance
Treatment for a hormonal imbalance will depend on what's causing it. Common treatment options include:
Estrogen therapy
If you're experiencing uncomfortable symptoms of menopause like hot flashes, your doctor may recommend a low dose of estrogen. Be sure to discuss the risks and benefits of hormone replacement therapy with your doctor.
Vaginal estrogen
If you're experiencing vaginal dryness or pain during sex, you may want to try applying an estrogen cream, tablet, or ring. This local therapy treatment avoids many of the risks associated with systemic estrogen, or estrogen that travels throughout the bloodstream to the appropriate organ.
Hormonal birth control
If you're trying to get pregnant, hormonal birth control can help regulate menstrual cycles. Types of hormonal birth control include:
birth control pill
birth control patch
birth control shot
vaginal ring
intrauterine device (IUD)
It may also help improve acne and reduce extra hair on the face and body.
Anti-androgen medications
Androgens are male sex hormones that are present in both women and men. Women with high androgen levels may choose to take medication that blocks the effect of androgens, such as:
hair loss
facial hair growth
acne
Metformin
Metformin is a type 2 diabetes medication that may help some women with PCOS symptoms. It isn't approved by the U.S. Food and Drug Administration (FDA) to treat PCOS, but it might help lower androgen levels and encourage ovulation.
Testosterone therapy
Testosterone supplements can reduce the symptoms of low testosterone in men. In adolescents with delayed puberty, it stimulates the start of puberty. It comes as an injectable, patch, and gel.
Thyroid hormone therapy
In people with hypothyroidism, the synthetic thyroid hormone levothyroxine (Levothroid, Levoxyl, Synthroid, Unithroid) can bring hormone levels back into balance.
Flibanserin (Addyi)
This is the only FDA-approved medication for the treatment of low sexual desire in premenopausal women. It has some serious side effects. Talk to your doctor to see if this medication could be right for you.
Eflornithine (Vaniqa)
This is a prescription cream designed specifically for excessive facial hair in women. Applied topically to the skin, it helps slow new hair growth, but doesn't get rid of existing hair.
Natural remedies and supplements
There are many nutritional supplements on the market that claim to treat menopause and hormone imbalance. However, few of them are backed up by scientific evidence.
Many of these supplements contain plant-derived hormones. These are sometimes called "bioidentical" hormones because they chemically resemble the body's natural hormones. There is no evidence to suggest that they work better than regular hormone therapy, though.
Some people find that yoga helps treat symptoms of hormonal imbalance. Yoga is excellent for your strength, flexibility, and balance. It may also help you lose weight, which can help regulate your hormones.
You can also make the following lifestyle changes:
Lose weight. A 10 percent reduction in body weight in women can make your periods more regular and increase your chances of getting pregnant. In men, weight loss may help improve erectile function.
Eat well. A balanced diet is an important part of overall health.
Remove unwanted hair. If you have excess facial or body hair, you can use hair removal creams, laser hair removal, or electrolysis.
Decrease vaginal discomfort. Use lubes or moisturizers free of parabens, glycerin, and petroleum.
Avoid hot flashes. Try to identify things that commonly trigger hot flashes, like warm temperatures, spicy foods, or hot beverages.